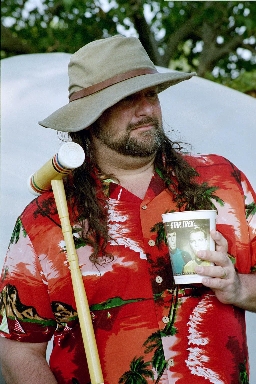 The Vicon Icon
Stylin' hat, bad Hawaiian shirt, beer in a cheap plastic cup, challenge-croquet mallet. Need we say more?
Vicon 2002
Don't yer have a real life still, ya blistering barnacles?!
Arrr, it be 10 days till yer Vicon '03, matey, and finally here they be, the soul-stealin' booty from Vicon '02.